CUSTOM DESIGN AND INSTALLATION
​TO SUIT YOUR UNIQUE REQUIREMENTS

We can create a system to blend into your environment. We don't shy away from custom fabricated, properly designed loudspeaker systems, designed, engineered and fabricated specifically for your project. Thjs kind of attention to detail sets us apart from online vendors, music stores, alarm contractors and your cousin who used to work at Radio Shack.
​

SYSTEM INSTALLATIONS
• Carrollwood Cultural Center
• Sacred Heart Catholic Church
• First Presbyterian Church, Tampa
​• First United Methodist Church of Brandon
​• Charlie's Sushi & Japanese Restaurant, Clearwater
• MOSI (Museum of Science and Industry) Auditorium
​• Congregation Kol Ami, Tampa
​• West Shore Baptist Church
• University of South Florida
• Highlands County Board of County Commissioners
​• Hillsborough Community College MainStage Theater, Ybor City
​• Hillsborough Community College gymnasium
​​• USMC Logistics Base, Albany, GA
• MacDill AirForce Base
• Safety Harbor Middle School
• Palma Ceia Presbyterian Church
• Plant High School auditorium
• Wharton High School stadium
• St Andrews Episcopal Church
• St Clements Episcopal Church
​• Our Lady of the Rosary Catholic Church
• Academy At the Lakes
• Azalea Baptist Church
• Calvary Assembly of God
• Christ Church Longboat Key
• Christ Community Church
• City of Temple Terrace
• Christian Growth Fellowship
• the Franciscan Center
​• Northwest Community Church, Tampa
• Heritage Harbor
• Holy Innocent's Episcopal Church
• Hope Church Presbyterian
• Hope Cumberland Presbyterian Church
• the Grove Golf & Country Club
• Palm Harbor United Methodist Church
• Cheval Country Club
• the Manhattan Dolce Bar & Bistro
• the Piano, Lima Peru
• Mr Chopp, Lima Peru
• Revolution Cycle
• Salvation Army Community Church
• the Samba Room
• BOCA restaurant
• Stageworks Theater
• Shimberg Playhouse at the Straz Center
​• YMCAs of Tampa
​• Agave Piano Bar, St Petersburg
• Skateworld
• All Access Vapor, Land'O'Lakes, Palm Harbor
​• Alonso High School stadium
• Blake High School auditorium
• Bob's Boathouse
• Boizao Steakhouse
• Boots'n'Buckles, Lakeland
• Byblos Cafe
​• Caliente
• Copperfish Restaurant
• Corr Elementary School
• DeSoto Speedway
• East Side Baptist Church, Plant City
• Ebenezer Baptist Church, Brookesville
​• Emerald Greens G&CC
• Golfer's Grail, Carrollwood
• Hyde Park Presbyterian Church
• New Church Without Walls, Inverness
• Northwest Community Church
• O'Tooles Irish Pub, Brandon
• Ruskin United Methodist Church
​• Sacred Hear Academy
• Streetcar Charlie's
• Sun City Center
• Tabernacle of God
• Tampa Yacht & Country Club
​• the Bridge Christian Life Center
​• Family Fellowship Center
•Metropolitan Community Church of Tampa
​









This partial list does not constitute an endorsement of our services by the artists and clients. Nor does it constitute our support of the views or activities of the artists and clients. The list is intended to show the diversity of events and clients to which we have provided our services. We pride ourselves on the fact that in over thirty years in business we haven't had any complaints from our clients.
So there.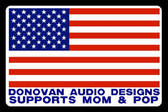 ---